Maximize Your Print-on-Site Potential: Tips from Event Photographer Keith B. Dixon
Posted by Mason Gradusky on Wednesday November 25, 2015 | Photo Gear
Sponsored by DNP Photo Imaging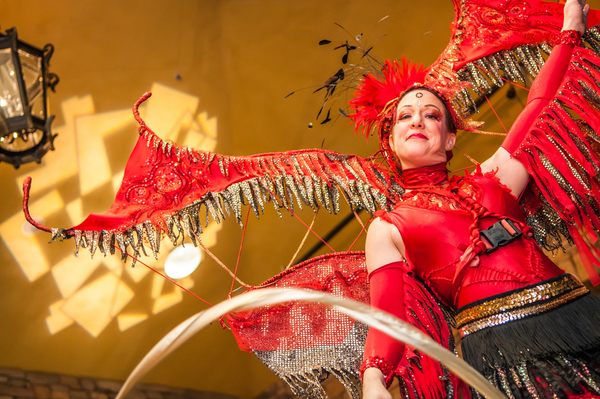 As an event photographer, offering print-on-site (POS) is an essential part of the business. But the technical and practical execution of POS depends on the site, the available technology, and the client's needs. San Francisco Bay Area-based photographer Keith B. Dixon specializes in event photography and offers the following five tips to ensure every job is a success:
1. Determine the client's specific technology needs for POS first. "Only then can you make the right decision about how you're going to apply the printer technology," Dixon says. For example, if a client with a limited budget can't afford a print tech, it's best to use a wireless print server without a computer. Or, if it is a large-volume event, using hardwire technology is preferable in order to avoid bottlenecks during batch printing. "You have to understand how the technology is going to serve the client first, and then you," Dixon adds.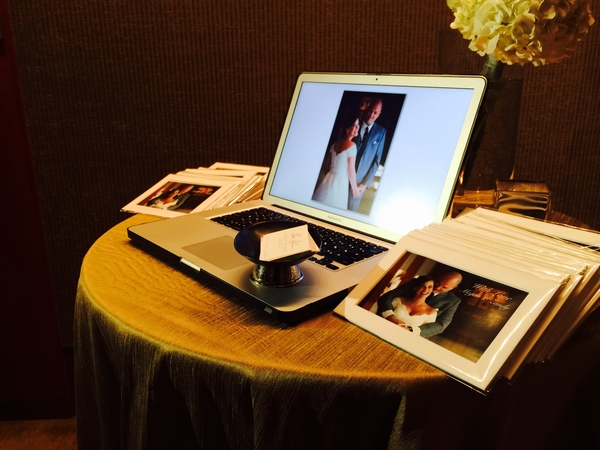 "You can't enjoy art or books in a hurry." ― E.A. Bucchianeri
****
"I Foolishly Doctored Images" - Time
Pushing the Limits of Photography - The Nation
On the Ethics of Photography - Photo Thunk
Photographer vs. The Internet - Picturedesk
How Philippe Halsman Reinvented the Portrait -  Forward
The Photographer Who Was Her Own Muse - SF Chronicle 
Refinery 29 on Overcoming Self Doubt - Creative Review
How to Make a Marketing Plan that Gets You Paid - PDN
Learning By Doing - Documentary.org
How One Photographer Is Making Sense of Iraq War - Time
How the Government Will Make Sure Drones Don't Ruin Our Skies - Wired
A Not-So-Pretty History on Women in Surf Photography - The Inertia
What Photography Can Tell Us About Power & Prejudice - CNN
Filmmaking Lessons from Guardians of the Galaxy Director - MM
Watch: What Does It Mean to Be an Ethical Photographer?
ICYMI: 'Mr Rollei' | The Real France and the Mythical One
Gear:  Meet the New Capture One | How to Use a Tilt-Shift Lens
****
Watch
What makes an image cinematic? Here's what cinematographers have to say.
2. Traditional backdrops and step-and-repeat banners command top dollar over photo booths, but they are more difficult to manage. To overcome the challenges such setups present, Dixon recommends, "developing a defined workflow between the camera, computer and printer." He says: "Work with a person who understands how to manage the printer loads and crowd. Simple workflows are best in large-volume POS situations. I use image management software, such as Adobe Lightroom, to organize, process and crop photos on-site to print."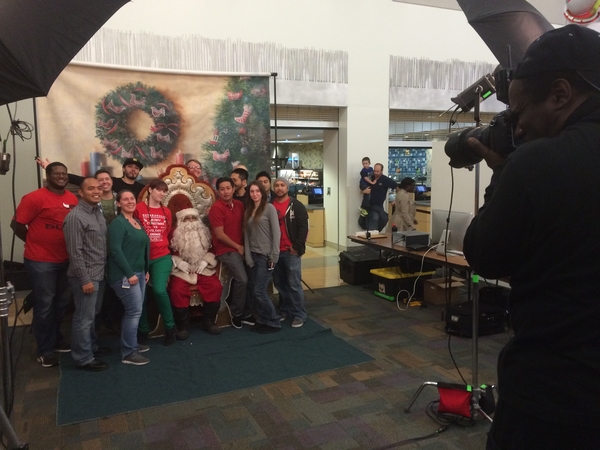 3. Use a printer that produces beautiful prints quickly in the formats your clients want. "You have to tune into the small details of your workflow to determine whether a printer is going to work for your business. I use DNP's DS620A because it's an extremely well built dye-sublimation printer. It solves problems right out of the box because it is powerful, yet easy to transport, set up and use," Dixon says. Quick problem solving is indeed this printer's specialty: It is remarkably fast, making prints with crisp colors in 8.3 seconds (up to 400 prints per hour) in formats ranging from a 2- x 6-inch photo-booth fun strip to 6- x 8-inch enlargements. It's also environmentally friendly.
4. Make sure your images are properly exposed and composed when offering POS. "Use a tripod, at least 500W/s lights and meter from one edge of the backdrop to the other," Dixon says. "Keep the exposure on your backdrop within a half or a third stop all the way across, so the light is even. To eliminate shadows cast on the background, use at least 60-inch umbrellas or a five-foot octa light bank. Get your light up high and angle it down for people wearing glasses to reduce reflections and shadows in-group photos. If you don't have these types of light modifiers available, slow down your shutter speed to let in more ambient light to reduce your shadows." He also says to look out for motion blur: "Avoid using shallow depth of fields like f/2.8 or 5.6—they won't work well for multi-row group shots when you print them. The DS620A reproduction is accurate so if you print a less-than-stellar exposure, your print is going to reflect that."
5. Always have a backup plan. "Bring backup printers, computers, media, cords, and software to all POS jobs and use cloud-based products," Dixon says. "I prepare all my gear in detail the week of an event, yet no matter how well you plan, human error and technological issues can still happen. On a recent job, I forgot the crate of computers, so we had to borrow a laptop from the client and install the printer drivers and software as we were shooting the event. Fortunately, we didn't miss a beat: all the software I use is cloud-based, so we were able to pull it down and install it flawlessly."
To learn more about the DNP DS620A printer, visit www.dnpphoto.com.
---
COMMENTS
MORE POSTS
Posted by David Walker on Wednesday September 12, 2018 | Photo Gear
Computer and data specialists warn that digital information we are creating right now may not be readable by machines and software programs of the future. As we explained in our story called "Four Steps You Can Take to Avoid the 'Digital Dark Age,'" digital data that's so easy to access now—including the digital image files... More ›
Posted by David Walker on Wednesday July 25, 2018 | Business, Photo Gear
Clients are so budget-conscious that every dollar you save on expenses counts. And airline fees can add up quickly. In our story "Pro Photographers' Favorite Travel Hacks," several photographers shared their strategies for avoiding excess baggage fees. "Use curbside check-in to help with overweight [equipment cases]," Christopher Testani recommends. "If you use curbside check-in and... More ›
Posted by Greg Scoblete on Wednesday May 16, 2018 | Fun, Photo Gear
We hit the PDN archives to bring you a look at some old-school photo ads. More ›