Keeping Your Photo Business Profitable During the Holidays
Posted by Mason Gradusky on Wednesday October 28, 2015 | Business, Media

Sponsored by Zenfolio
The holidays can be a stressful time when you may find yourself spending more money than you're making. But if you're a photographer, fear not! You can turn the holidays into a very profitable season. The experts at Zenfolio provide five easy ways to market your photography business during the holidays, because let's face it: what says "personal" more than giving a photo gift to loved ones?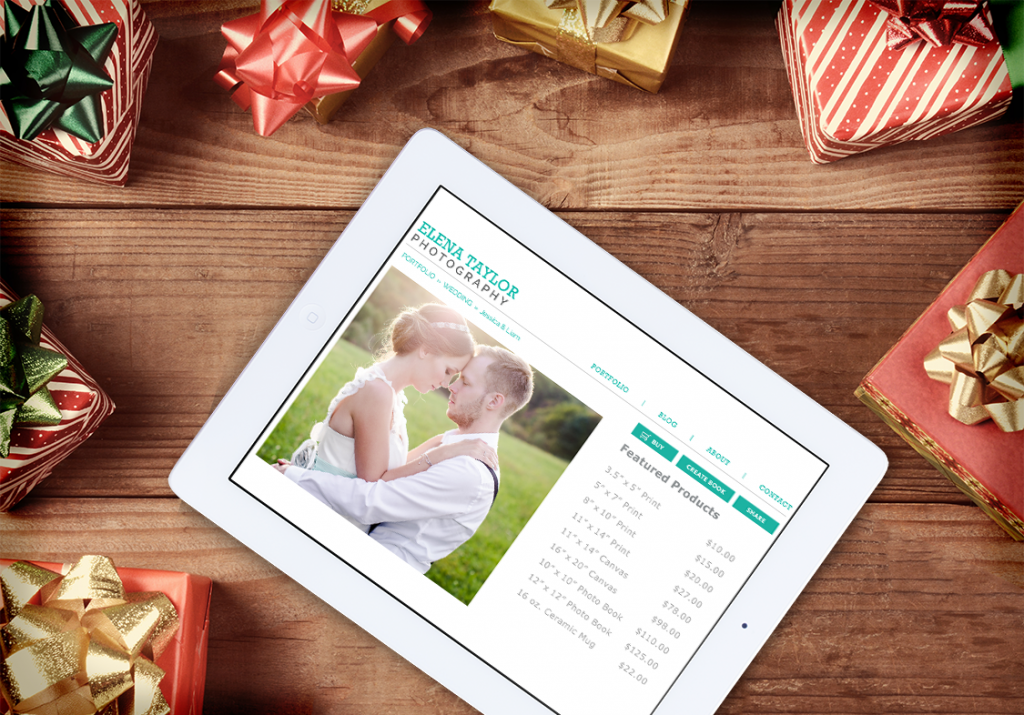 Here, Zenfolio provides five ways to advertise your site (and how to host a sale) during the busiest shopping season of the year:
Offer Coupons and Gift Certificates
Everyone loves a good deal. Offer clients a coupon during the holiday season for an incentive to buy. Zenfolio offers three types of coupons: amount-based, percentage-based and base cost. Amount-based coupons subtract the discount amount from the order total, percentage coupons subtract discounts as a percentage of order total (sales tax excluded) and, lastly, base-cost coupons allow customers to order products at their base cost, bypassing any markup you may have added. You also have the option with Zenfolio to create a huge batch of coupons all at once.
Gift certificates are foolproof: they allow the gift recipient to pick exactly what they want for the holidays. Zenfolio offers gift certificates that act as a credit where the photographer creates the code to share with clients, and can be a form of payment during checkout to make the process simpler.
Banner Advertisement
What's better than advertising your sale front and center on your homepage? Zenfolio allows users to display banners in several different ways: photo, video, slideshow or a horizontal photo strip. It's easy to display a sale you're having, and you can even link it directly to the products offered for sale.
Expiring Galleries
A different approach to getting customers to act is to set a deadline on their galleries. This means you can put an expiration date on when their photos will be available for viewing online. This will give them a gentle nudge to buy before their photos disappear. Zenfolio gives the option to set expiration dates on galleries, and after that date it is only seen as private. A notification email is sent to clients to remind them of this date.
Visitor Sign-In
A great way to build clients is to have a visitor sign-in page, so you can market to your visitors later. Think of it as a modern day guest book for your website. With Zenfolio, you can apply a sign-in page to a group or gallery to gather information from those interested in your photography. This will be a helpful list to have on hand when you have sales so you can share the sale details to your entire list.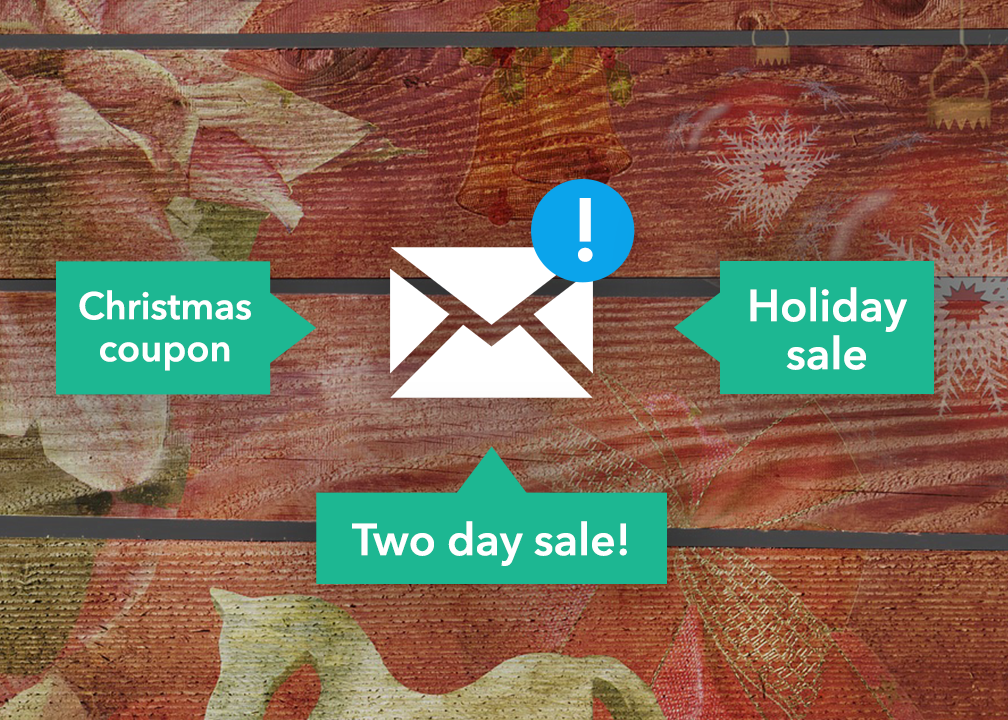 Email Campaigns
Once you have that list of followers (even if it's a small group, at first), Zenfolio allows you to send emails to your entire list, or to a selected tagged group of contacts. You can send out promotional emails for your sale with coupon code information inside, and push it with an expiration date (for example: two-day sale!). If it's a previous client, it may be wise to direct them to a specific gallery. For example, you can entice them to buy framed prints from an old portrait that they can give to a loved one.
For more detailed information about how to advertise during the holidays, watch this free Zenfolio webinar. Get started on your own website with the two-week free trial today.
---
COMMENTS
MORE POSTS
Posted by David Walker on Friday July 27, 2018 | Business, Copyright/Legal
Petitioners claiming to be the legal heirs of photographer Vivian Maier are once again back in court, this time with 300 pages of genealogical evidence to support their claim, according to attorney (and former photographer) David Deal. "There's no doubt" they are blood relations to Maier, asserts Deal, who did most of the research and... More ›
Posted by David Walker on Wednesday July 25, 2018 | Business, Photo Gear
Clients are so budget-conscious that every dollar you save on expenses counts. And airline fees can add up quickly. In our story "Pro Photographers' Favorite Travel Hacks," several photographers shared their strategies for avoiding excess baggage fees. "Use curbside check-in to help with overweight [equipment cases]," Christopher Testani recommends. "If you use curbside check-in and... More ›
Posted by David Walker on Monday July 9, 2018 | Business, Fun
Nautical photographer Alison Langley, who is the subject of this month's "What's Your Niche?" column in PDN, specializes in photographing classic wooden yachts: under sail, under construction and in repair in boatyards along the Maine coast. "It's architecture with curves. It's visually incredible," Langley says of the boats she photographs. Among her clients are some... More ›